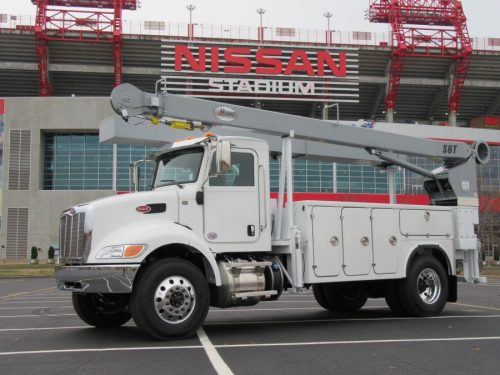 S6T Pump Hoist Options 
Click below to view options.
Standard Features
Front stabilizers
Rear extending H-style (street side) outrigger and down only (curb side) outrigger
Cable: 100' of 1/2" cable
4 stabilizer pads for outriggers
Headache rack
Tailgate
Bumper with hitch plate and or receiver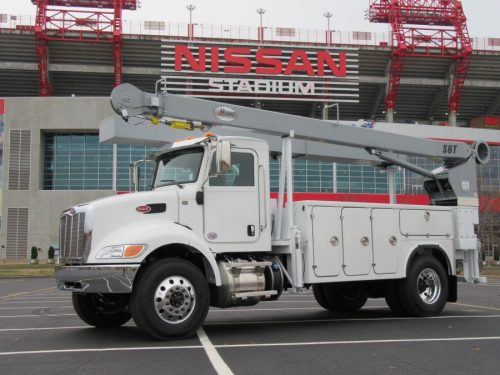 S6T PUMP HOIST
Description:

The S6T pump hoist is one of our most versatile pump hoist with 360° continuous rotation.  42 ft. mast height with 10 ft. retraction range within the stinger.
6,000 lb. single-line lift capacity and 12,000 lb. lift capacity on a 2-part line.  Single line speed is 120' per minute.
Wireless radio remote controls the winch, boom and turn table.  Secondary controls are mounting on the rear of the turntable.
Hydraulic powered tilting enclosed pipe rack (curb side) allows an open cargo area between the toolbox compartments.
Anti 2-block and anti-overload system are some of the other standard features on the S6T pump hoist.